BC Billboard Advertising Specialists
Coast Outdoor Advertising offers design, production and installation services as well as billboard locations serving the Vancouver Island communities of Chemainus, Cobble Hill, Cowichan, Courtenay, Departure Bay, Duncan, Ladysmith, Lantzville, Mill Bay, Nanaimo, Nanaimo South, Parksville, Port Alberni, Qualicum Beach, Sidney, Tofino, Ucluelet and Victoria, British Columbia. We also offer Prince George billboard locations. Expand your out-of-home OOH reach to the central BC markets of Prince George, Fort St. John, Quesnel, 100 Mile House, Vanderhoof, Burns Lake, Dawson Creek.
NEW! Digital Billboards in Nanaimo
We're helping our clients Get Big all over Vancouver Island and we've recently launched two new, extremely high-visibility, high-traffic highway digital billboards: X-043S and X-045S. It's never been easier or more cost-effective to reach highway viewers in the Vancouver Island markets of Nanaimo, Parksville, Qualicum, Port Alberni, Courtenay, Comox and Campbell River.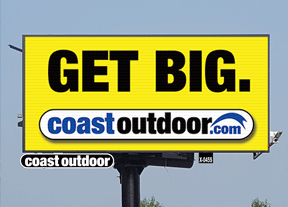 Digital Billboards in Nanaimo South
Digital billboard ads produce proven results and strong lead generation for your business (source: Arbitron Digital Billboards Report Case Study). Capture your potential customer's attention by placing digital advertising in the center of the vibrant commercial hub of Oyster Bay.
Coast Outdoor's high-visibilty LED billboards in Nanaimo South are the only highway billboards between Duncan and Nanaimo reaching Vancouver Island highway viewers headed towards Nanaimo. We can get your campaign up and running within a day or two and it's easy and low cost to change out digital creative to display timely messages and run special promotions.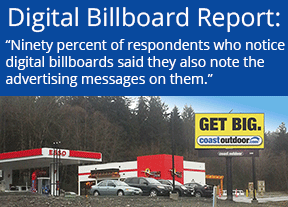 Pricing and Availability
Sign up for a Coast Outdoor account to download our media kit, plan and price an advertising campaign and get current availabilities.
Get Pricing and Availabilities
Community Digital Art Project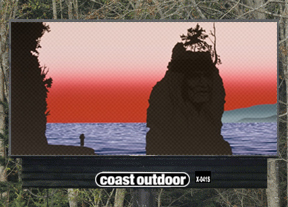 Coast Outdoor has reached out to Vancouver Island artists to invite them to participate in a project to showcase their art on our digital billboards. CoastOutdoor.com Community Digital Art Project
Vancouver Island and Central BC Billboard Locations
Coast Outdoor OOH Billboard locations by market area:
Digital Billboards: Limited-time, Buy One - Get FOUR Digital Billboard Offer*
Get Big with effective digital billboard ads for less with this limited-time offer: Buy time on a single digital billboard in Nanaimo South (Oyster Bay) X-041S or X-042S and get bonus, no-charge displays on the other Nanaimo South digital billoard PLUS both our new high-impact Nanaimo digital billboards (X-043S, X-045S).
*Call our expert advertising account executives today at 250-388-3733 for details on this limited-time offer!
Billboard Campaign Case Study
OOH advertising has been a pivotal component of the Weedmaps success story. They recently launched a multi-location, high-visibility billboard campaign on Vancouver Island with Coast Outdoor and have achieved impressive results. Read the full Weedmaps case study.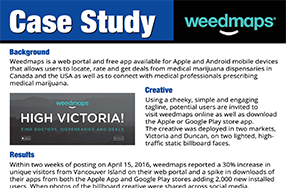 Pay Your Invoice by Credit Card
Save the stamp and take advantage of the miles... Pay your Coast Outdoor invoice by credit card.
We're Hiring
Join our team as a Billboard Installer.
Break into the ad world as an Operations Coordinator.
Join our team as an Advertising Account Executive.