Community Digital Art Project Concept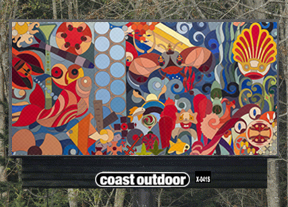 What is this project about?
Coast Outdoor has reached out to Vancouver Island artists to invite them to participate in a project to showcase their art on our digital billboards. Participating artists have consented to having their work displayed on a rotating basis. Through this program we hope to:
1. Provide viewers with the opportunity to experience beautiful works of art.
2. Showcase and support local artists:
Ancient Art of Stone Studio Gallery
Claudia Lohmann
John Marston
JoVic Pottery
Laurel Hibbert
Leona Petrak
Live Edge Design
Roy Henry Vickers
Susan Derby
I'm a Vancouver Island visual artist interested in displaying my work in this way.
Thank you for your interest! Please feel free to e-mail us a short bio, a digital version of your work and a link where we can link to you.
Claudia Lohmann - Ladysmith Artist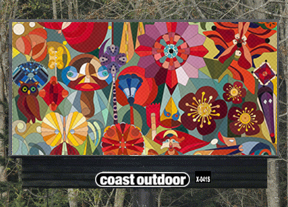 About the Artist
Claudia Lohmann is painting with acrylic colours and pencil on plywood and wood and in 2011 she began displaying her work to the general public in her own gallery (Lohmann Gallery - 3095 DeCourcy Drive, Ladysmith) and at juried art shows. Claudia's style continues to evolve and change as she experiments with new techniques, ranging from clear shapes and lines to more abstract visual images. In 2015 Claudia became an Associate Member of the Federation of Canadian Artists. www.ClaudiaLohmann.com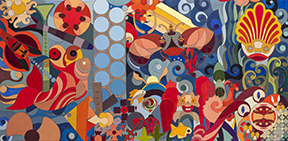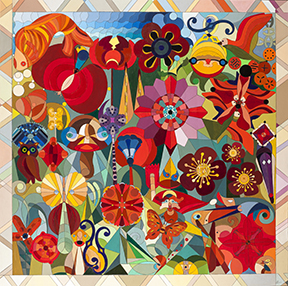 Kath Stroman - Ladysmith Artist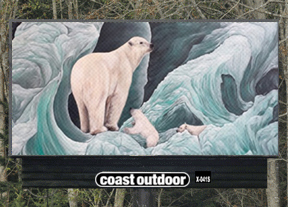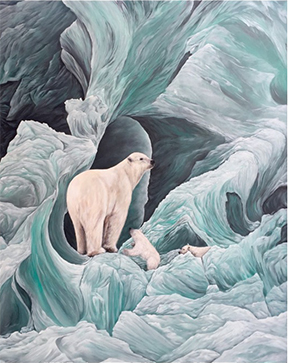 About the Artist
Kath Stroman is from Ste. Foy, Quebec and moved to BC in the early 80's where she went to school for advertising and design. Kathy worked as a trade show designer for Woodstock Design Inc. on some projects for Expo '86 such as Food Pacific '86. Kath raised her family in Mission, BC while doing freelance work and moved to Ladysmith, on Vancouver Island 8 years ago. Kathy has bee a muralist for: Ladysmith Little Theatre, Waterfront Art Gallery, Ladysmith Secondary School, Harbour Heritage Centre and Kwantis Nanaimo. Window artist: Ladysmith Downtown business Assoc., 49th Parallel Grocery, local car dealerships, and Nanaimo Airport. "Always evolving and creating new challenges for myself. I paint what inspires me at that moment in time!" - Kath Stroman, Ladysmith Artist
Susan Derby - Chemainus Artist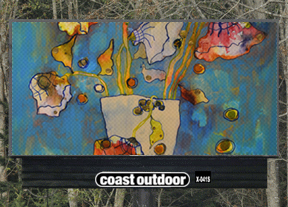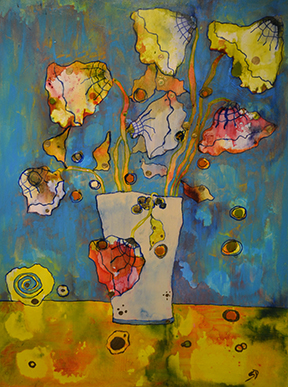 About the Artist
Susan is mainly self-taught in watercolour and acrylic. She is a lover and observer of nature and the environment. She was born, grew up in and lives in Chemainus on the high bank of the Chemainus River. She is a member of the Ladysmith Art Council, serving on the board of directors and as secretary. Susan Derby, Chemainus Artist
Ancient Art of Stone Studio Gallery - Cowichan, BC Artists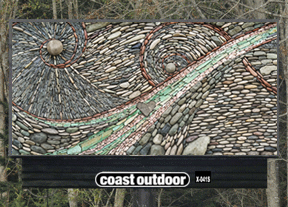 About the Artists
International artists Andreas and Naomi Kunert work collaboratively to create timeless functional art pieces at Ancient Art of Stone Studio Gallery. Inspiration flows directly from the pure forms and rhythms inherent within nature. Their scope includes megalythic monuments, carving and intricate mosaic stone artworks. They create unique pieces for clients entirely in their studio. Their artwork awakens the spirit and wisdom of the ancient world by conceiving a sacred space to help people remember their innate connection to the creative forces within nature through creating a legacy in stone. Ancient Art of Stone Studio Gallery - Cowichan, BC Artists
Laurel Hibbert - Cowichan, BC Artist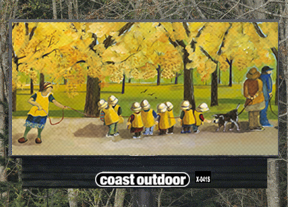 About the Artist
Having survived an idyllic childhood in Lachine Quebec, I draw on my memories of childhood for my images. My paintings depict the joy in simple daily life, strong, hardworking women and villages. I do not work from photos but draw on my imagination to create an idealized and whimsical world. My work is notable for its vibrant colour and its story telling quality. It is illustrative, whimsical and captures moments in time. Viewers often ask themselves what has just happened or what is about to happen? Most of the work has a joyful quality and is full of movement. Curiously, my characters have a Slavic appearance which surprises me since this is not my background. Painting is my joy and I hope others find themselves experiencing that joy when they view my work. Laurel Hibbert - Cowichan, BC Artist
Live Edge Design - Cowichan, BC Artist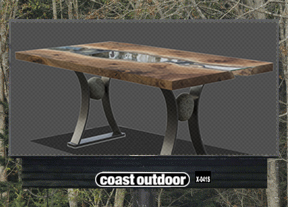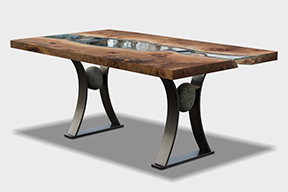 About the Artist
Live Edge Design is an art furniture experience. Trees tell us their stories. Our job is to relate that story to our customers as beautifully as we can. Quality is first: quality is how we salvage local wood, quality of each piece of art we create and the quality in work conditions for our artisans. Everything is done at our studio/workshop, from tree to table. Live Edge Design - Cowichan, BC Artist
Roy Henry Vickers - BC Artist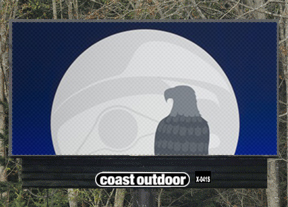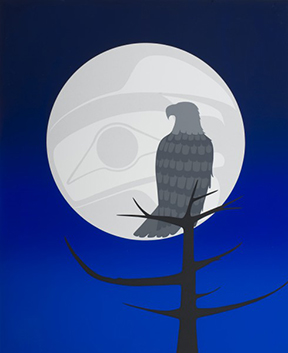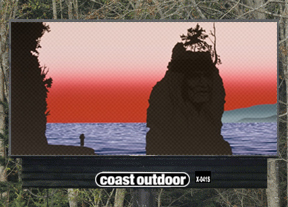 About the Artist
Canadian artist Roy Henry Vickers is best known around the world for his limited edition prints. He is also an accomplished carver, design advisor of prestigious public spaces, a sought-after keynote speaker, and publisher and author of several successful books. In addition, he is a recognized leader in the First Nations community, and a tireless spokesperson for recovery from addictions and abuse. Roy has received many awards and honours for his art and community involvement. Among them are a hereditary chieftainship and several hereditary names he has received from Northwest Coast First Nations. Roy Henry Vickers - BC Artist
Leona Petrak - Ladysmith, BC Artist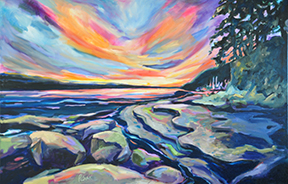 About the Artist
Leona is a Vancouver Island artist living and painting in Ladysmith, BC. She and her artwork can be found most days in the studio at the Ladysmith Waterfront Gallery down by Transfer Beach in Ladysmith. After many years teaching high school, Leona began a second career as a full-time artist. Her learning continues through experimentation, exploration and painting her way through art history. She has come to be mostly inspired by neighbourhood scenery and local people. A combination of plein air and studio work is currently resulting in large representational paintings in oils. Leona Petrak - Ladysmith, BC Artist
John Marston - Stz´uminus Artist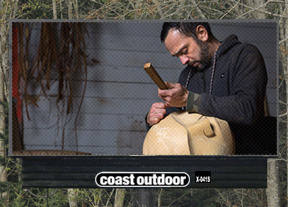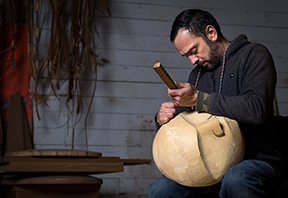 About the Artist
Qap´u´luq The connection to my Coast Salish culture and the natural world have always taught me to honour the lives of my ancestors. I view my artwork as a form of personal expression and a way to share my heritage. Stz´uminus artist John Marston (Qap´u´luq) carves according to Coast Salish tradition. His tools replicate those of his ancestors, his artistic process similar to theirs. The youngest of seven children, Marston learned primarily from watching his parents (Jane and David Marston, both accomplished carvers), as well as renowned Cowichan Tribes master carver Simon Charlie. He began carving at age 8, along with his brother Luke (also a renowned carver), he spent considerable time observing elders, absorbing the traditional methods. John Marston - Stz´uminus Artist
JoVic Pottery - Ladysmith, BC Artists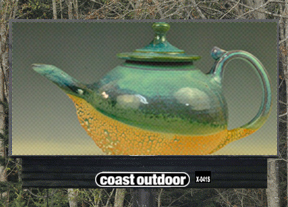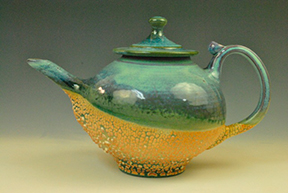 About the Artists
JoVic Pottery is the creation of Josee and Vic Duffhues, master potters with almost 40 years of experience. Open to the public year-round visitors are sure to enjoy browsing their showroom, filled with decorative and functional pottery and art, and beautiful acrylic abstract paintings. Vic's work is highly textured, and though other potters also use and explore crawl glazes, Vic's ability to add alligator textures to functional stoneware is unique. Functional pottery is also art in this studio. Visitors may find the studio as interesting as the showroom, and may enjoy the rural property and perhaps rest in the shade of the Cedars. JoVic Pottery - Ladysmith, BC Artists