A British Columbia Billboard Company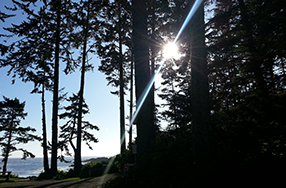 Coast Outdoor Advertising is a family company and the largest billboard operator on Vancouver Island, in beautiful BC. We own and operate billboard advertising locations in the key Vancouver Island OOH markets of Victoria, Cowichan, Duncan, Ladysmith, Port Alberni and Nanaimo. We also offer billboards servicing 21 central BC communities and Vancouver.
Strength and Experience
We've been in the outdoor advertising OOH business since 1975. The strength of Coast Outdoor is in our company's commitment to our clients, our partners, our community, our shared sense of fair play and entrepreneurial spirit.
Darren Webb, Managing Director
Darren has led the family business since 2012. Darren brings close to 30 years of advertising and small to medium-sized business leadership experience and holds a B.Sc. in economics from the University of Victoria. Darren is a former director of online solutions with a publicly-traded Canadian software company, is also principal of an online retail company he founded in 2001 and started his career as a licensed investment advisor in the Canadian brokerage business.
Douglas Webb, Founder
Doug founded Coast Outdoor and grew the company from its first billboard location on the Pat Bay Highway in 1975 to be the largest billboard company on Vancouver Island with locations serving the key BC OOH markets of Chemainus, Cobble Hill, Courtenay, Cowichan, Departure Bay, Duncan, Ladysmith, Lantzville, Mill Bay, Nanaimo, Parksville, Port Alberni, Qualicum Beach, Sidney, Tofino, Ucluelet and Victoria.