Prince George Digital Billboard Location PD-0101007
< Prev PD-0101008 PD-0101006 Next >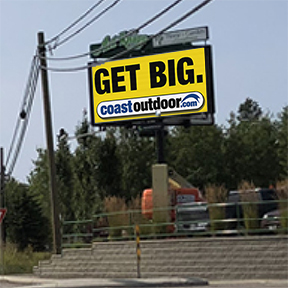 Location PD-0101007 is a digital, 10'x20' horizontal billboard in an east-facing location for westbound traffic out of Prince George.
PD-0101007 is located in Prince George adjacent to Yellowhead Highway 16, 11 km from Prince George city centre on a main traffic route. Creative specification is 368 pixels wide x 176 pixels high, highest quality RGB .jpg.

View larger picture.
View this location on map.
Get Viewership, Pricing and Availability
View Prince George digital billboard locations reaching viewers in: